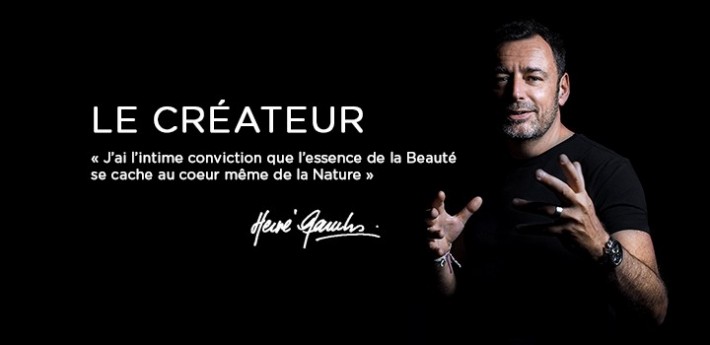 THE CREATIVE PROCESS

Hervé GAMBS is not a perfumer but a creator that instinctively uses olfactive material as an Art. Far from standard perfumes, his creations are unique and full of true. Each one is a discovery of selected raw ingredients from nature, a focus on asperities and unbelievable subtleties that make their singularity and beauty. To magnify his compositions, Hervé GAMBS has chosen to go slowly and extend some maceration process to give time to all components to melt quietly and sublimate the heart of each perfume, giving it back more depth and a remarkable long lasting.

"A perfume comes from the encounter between the raw material and the uncompromising personality of a creator ."


THE DESIGNER


For more than 20 years, Hervé GAMBS, artistic director and fabric floral design initiator, imagines sensory experiences for unconventional luxury seekers. Free-thinker designer, his approach is meticulous and instinctive. He tries various olfactive expression ways and succeeds in giving a new refreshing meaning to the French traditional Haute Perfumery. He dares freely intimate and sensual fragrances as a mirror of his passion for authenticity. This contrast between raw and extreme sophistication soon became his trademark.

" I am quite convinced that the essence of Beauty is hidden Inside the heart of Nature ."

1989 - Interior architecture and Textiles design Degree – ESAM
1989 - Opening of the first HERVE GAMBS store in Paris
1990 - Creation of the WHEAT CHAIR
1991 - Creation of the ROSES FRAMES and ROSES FURNITURES
1993 - First home fragrance collection
1997 - « COUTURE » flowers collection & its fragrances
2000 - First store in TOKYO-JAPAN 
2006 - INSTANT VEGETAL COLLECTION – home fragrances
2006 - "Exclusive" collection for FRANCFRANC-JAPAN
2007 - Creation of the Palace Hôtel Le MEURICE candle
2008 - FUSION COLLECTION – home fragrances
2009 - 20th Anniversary of HERVE GAMBS PARIS
2010 - LUXURY HOME FRAGRANCES
2011 - Opening of the GAMBS STORE PARIS Nature concept store
2013 - LUXURY PARFUMS COUTURE COLLECTION
2014 - LUXURY COUTURE FRAGRANCED CANDLES COLLECTION
2015 (spring) - INTENSE COLOGNES COLLECTION
2015 (summer) - Eaux de Parfum NOIR Collection



There are no products in this category.